Renaud Allirand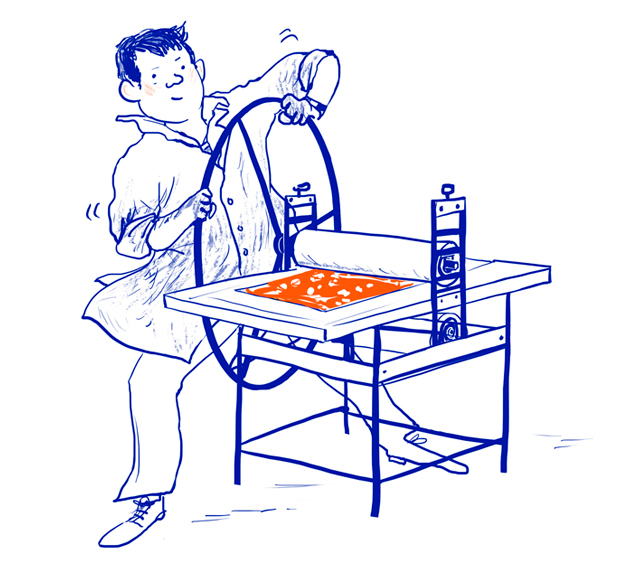 From large-scale thinking to large-scale weaving
The painter and engraver Renaud Allirand is an explorer of paper, an artist and a craftsman all in one. He realises drawings, engravings and handles with mastery and passion the techniques of handcrafted intaglio printmaking. Renaud Allirand displays his work in France and abroad: in galleries and contemporary art salons, in group and solo exhibitions. He also publishes books in association with living poets.
 
To him, engraving is like mirror writing. White shadows, black furrows, midnightlights and imaginary landscapes – a window, a path, the rain, the wind or silence… Renaud Allirand never stops searching for a way to interweave spaces, through their seen and unseen ramifications.
SUR LE FIL collection, created in association with Diacasan Edition, allows Renaud Allirand to design on a different scale. His graphic artwork is ideally adapted for enlargements. SUR LE FIL is the rendition of small-scale prints into splendid wool rugs.
All products Renaud Allirand