Sandrine Demas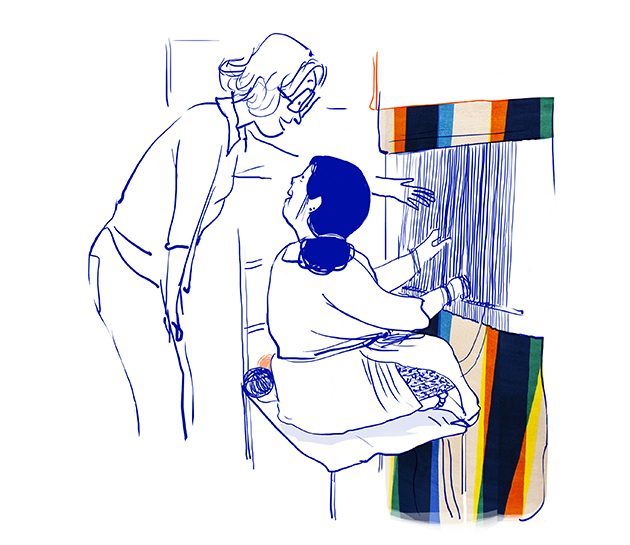 A sharp eye
Sandrine Demas is the founder and Art Director of Diacasan Edition. She has always had a passion for rugs. She likes to say that «rugs run through her veins!»
She has a taste for beautiful things, for travels and meeting new people. She likes to spend time in workshops, to discuss with craftsmen and appreciate their know-how, to touch and smell materials... Her expertise allows her to closely collaborate with artists and help them transpose their universe into the material world of design.
Sandrine Demas also has a passion for colors. If you come visit the showroom, you will probably see open boxes of pompoms on her desk!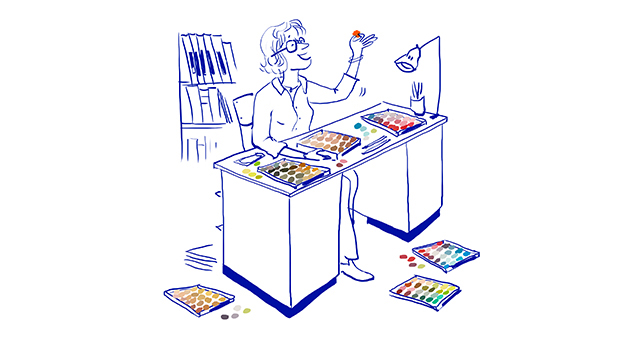 Sandrine Demas wanted to explore colors in another way and play with gradients. She decided to benefit from the know-how of a Portuguese workshop. Together they conceived the BOREAL collection which is a celebration of the natural wonders of the world.
All products Sandrine Demas